Group Rates
15% Off Discount
This includes schools, daycares, and large organizations.
Groups of 15 or more receive a 15% discount on daily passes Tuesday - Friday from 10am - 6pm.
Spirit Night is available on scheduled Friday nights. The school will receive $2 back for each ticket purchased. Provided dedicated code if presented at time of purchase.
*socks are included
TKT 360 Roll Car
Request the hottest attraction in Dekalb County.


The TKT 360 Roll car is typically use for our mobile clients but it is now being allowed for our TKT Playtime Inflata Park customers. To rent for an hour it is $225 and hour for individual rides cost will be $10 a ride. Please come see a TKT team member to determine if a team member about availability to book. It does require a TKT attendant at all times.
***TKT 360 Roll car is an outside attraction that is seasonal
Laser Tag
Avoid the heavy vest and head gear with our Playtime Laser Tag experience. With a minimum of 4 players (2 per team) enjoy running around inside the Playtime Arena with our ultramodern laser guns in a Team Deathmatch mode or a Free for All laser tag escapade.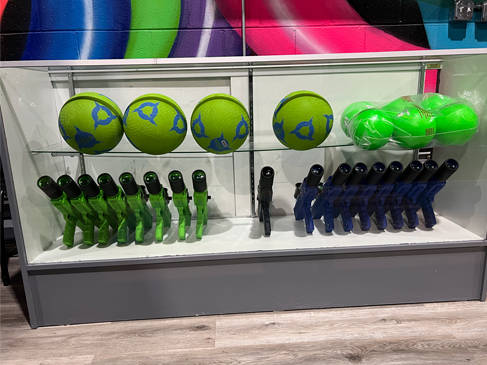 Nerf Wars
Gather your closest friends and GET READY FOR WAR! - Nerf Wars is one of our Funtastic Team Attractions. With just a minimum of 4 players (2 per team) get ready to shoot it out inside our Playtime Arena for plenty of nerf fun.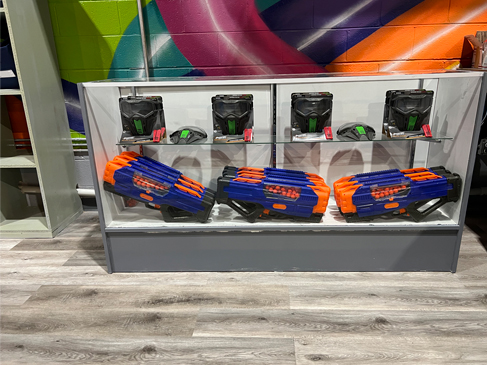 Arcade
Discount cards are available to purchase at the front desk if purchased along with Inflata Park, laser tag, nerf wars or gaming room ticket purchase.
Prices at the time of jump are:
$10 for $9 (10% Savings)
$20 for $16 (20% Savings)
$40 for $28 (30% Savings)
$100 for $60 (40% Savings)
All cards after initial check in should be purchased at kiosk in front of Arcade area.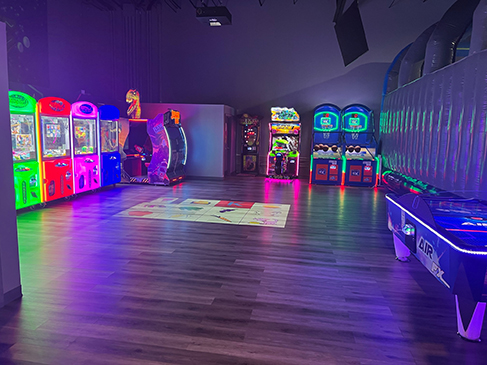 Massage Chairs
While the kids jump and play, take a moment and enjoy some time in our luxury massage chairs. Lay back, relax and let the chair do the rest. $10 for 20 minutes and guests must be escorted by a team member.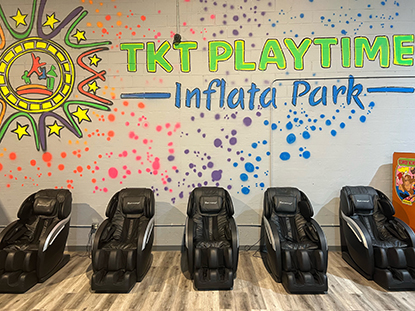 Gamers Zone
PS5, Xbox, Nintendo Switch & VR. Gaming room can seat 20 players/gamers.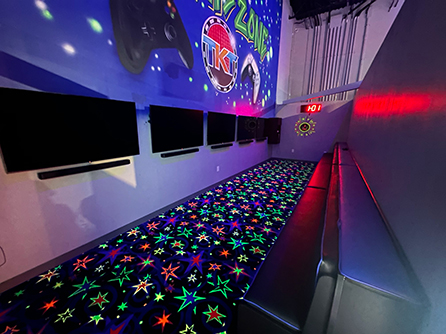 Photo Booth
Stop by our Photo Booth to commemorate your day at TKT Playtime Inflata Park. #Smile#SayTKT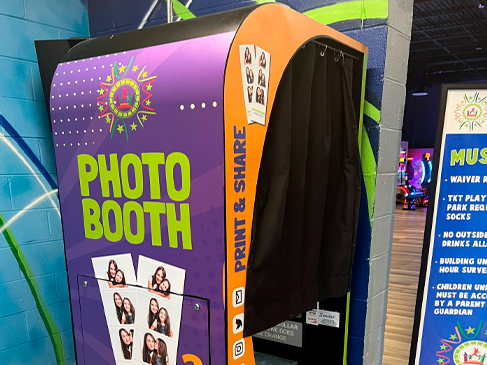 Ready For Fun?
Let's Get Started